CLASSIC CAR MAGASINE
BY PHIL BELL | POSTED ON25 08 2021
The beautifully balanced and robust Porsche 944 grand touring transaxle cars are coming out of a long period of slumber. Last time we saw wide ranging increases was in the wake of raging 911 prices as buyers who missed out on their air-cooled dreams switched aspirations to something more affordable.
Although the heat has gone out of the classic 911 market, equivalent Eighties models are not exactly falling back into the realms of bargain Porsche – 944s still look great value.
That, and a new generation who appreciates the vice-free nature of the front-engined Porsches, along with their distinctly Eighties styling, is creating upward pressure. We're seeing rises for normally aspirated models from the 1982-87 2.5-litre cars to the 3.0-litre Series 2 Cabriolets built to the end of production in 1992.
The 1986-88 S has moved the least, with a 3.1% gain giving prices of £1.4k, £3.25k, £7k and £10.5k, depending on whether you're looking at rough, good, mint or concours condition.
The1989-92 Series 2s have moved fastest, up 12% to £4k, £9k and £14k. and above It's common with Porsches that there's such a strong association between the coupé variants and some form of competition that convertible versions are either worth less or carry only a small premium, as here.
The S2 Cabrios are only worth between five and ten percent more than the coupés, with the premium varying across condition levels.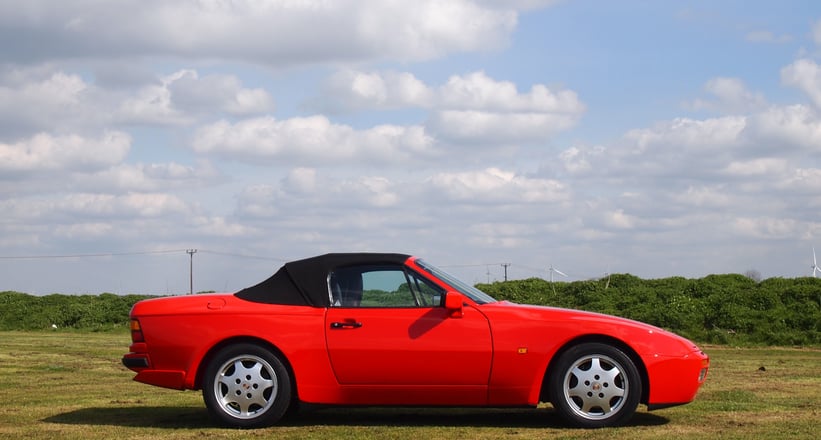 Things are quieter for the other transaxle – with the gearbox integral to the rear axle – Porsches, 924s holding steady at £3.5k to £5.5k across the model range/series from normally-aspirated 2-litre to turbocharged Carrera GT to homologate it for Group 4 racing.
Of the big V8-powered 928s, only the last of the line GTS has shown recent movement but it's been small. As we know the market for classic cars doesn't move as one big organism. More, it's an ecosystem dealing with the vagaries of food supply in the form of buyers' wallets.